Services
Research, Design and Development
Revolutionizing Vehicle Ownership: The Smart Vehicle Sticker
Our endeavor brought the Smart Vehicle Sticker to life, serving 2000 vehicles. Each sticker boasts a unique QR code, bridging the gap between vehicle owners and bystanders. Parking woes outside residences or on streets prompted this innovation. Our QR code solution requires no dedicated app; any scanner works seamlessly. The magic? Phone numbers remain private, ensuring user safety. This QR code proves invaluable in accidents or for locating unattended vehicles. We've automated the entire process, offering a distinctive parking solution.
What We Worked On this Project
The project posed several unique challenges:
Designing a universally accessible QR code system without the need for additional apps.
Ensuring data privacy and security while providing a convenient parking solution.
Integrating the solution seamlessly into existing vehicle management processes.
The TVS – Smart Vehicle Sticker project showcases our ability to leverage technology and innovation to enhance vehicle ownership experiences. The integrated web application and mobile app, both utilizing the QR code system, have significantly improved parking processes, contributing to a more efficient and enjoyable vehicle ownership experience.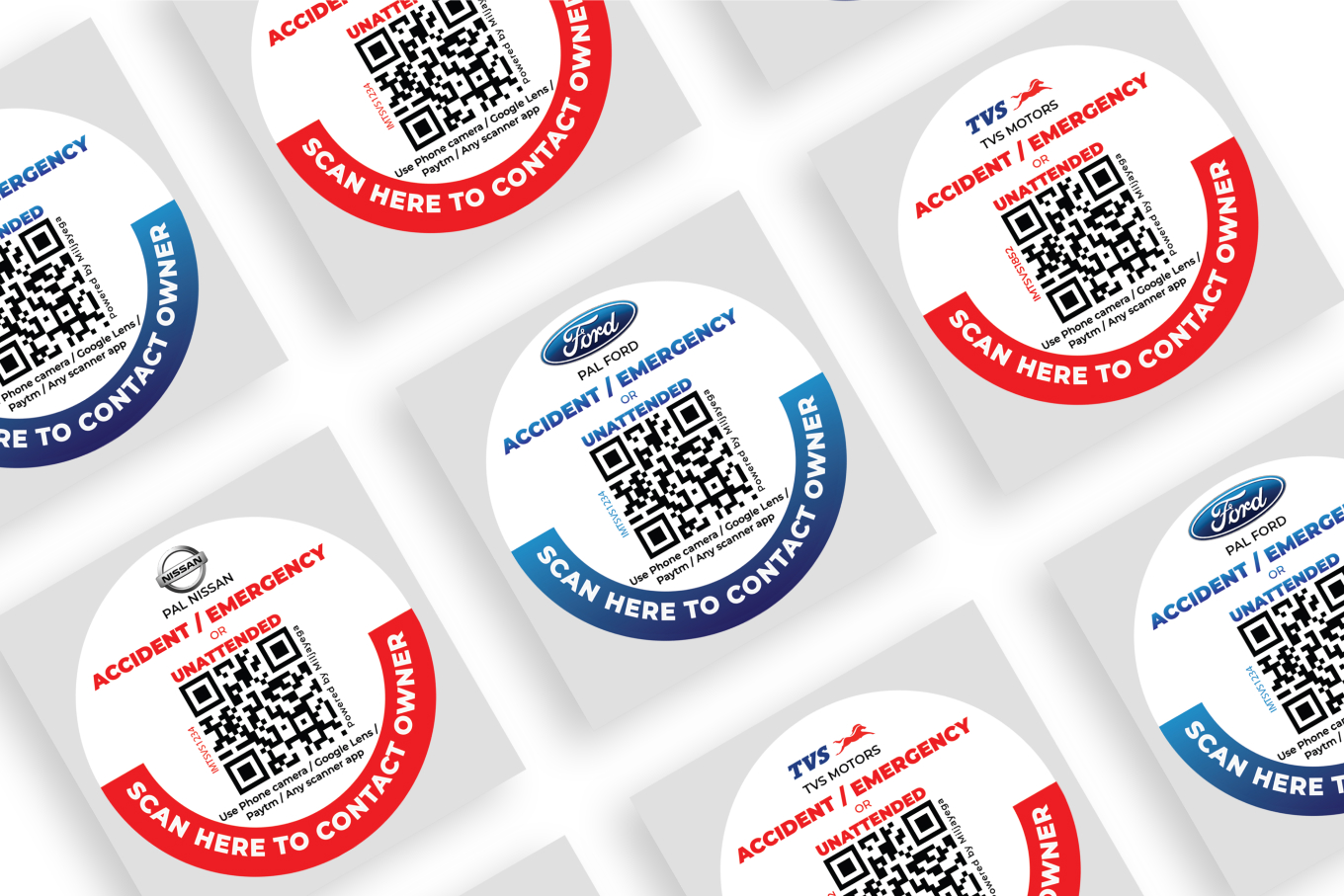 Tackling the intricate task of crafting a universally accessible QR code system independent of additional apps, Tentackles rose to the challenge. Extensive research and development were the foundation, delving into QR code intricacies and encoding methods to ensure seamless compatibility. The result? A cleverly designed custom encoding mechanism, giving birth to a unique QR code effortlessly scannable by any smartphone camera, no app needed. The design phase prioritized both aesthetics and brand essence, meticulously optimizing the QR code's structure for optimal readability and the touch of customization. Stringent testing and iterative fine-tuning were paramount, affirming the QR code's flawless functionality and visual allure across a diverse range of smartphones and lighting conditions. This accomplishment truly echoes Tentackles' dedication to innovation, aiming to elevate user experiences through technological prowess.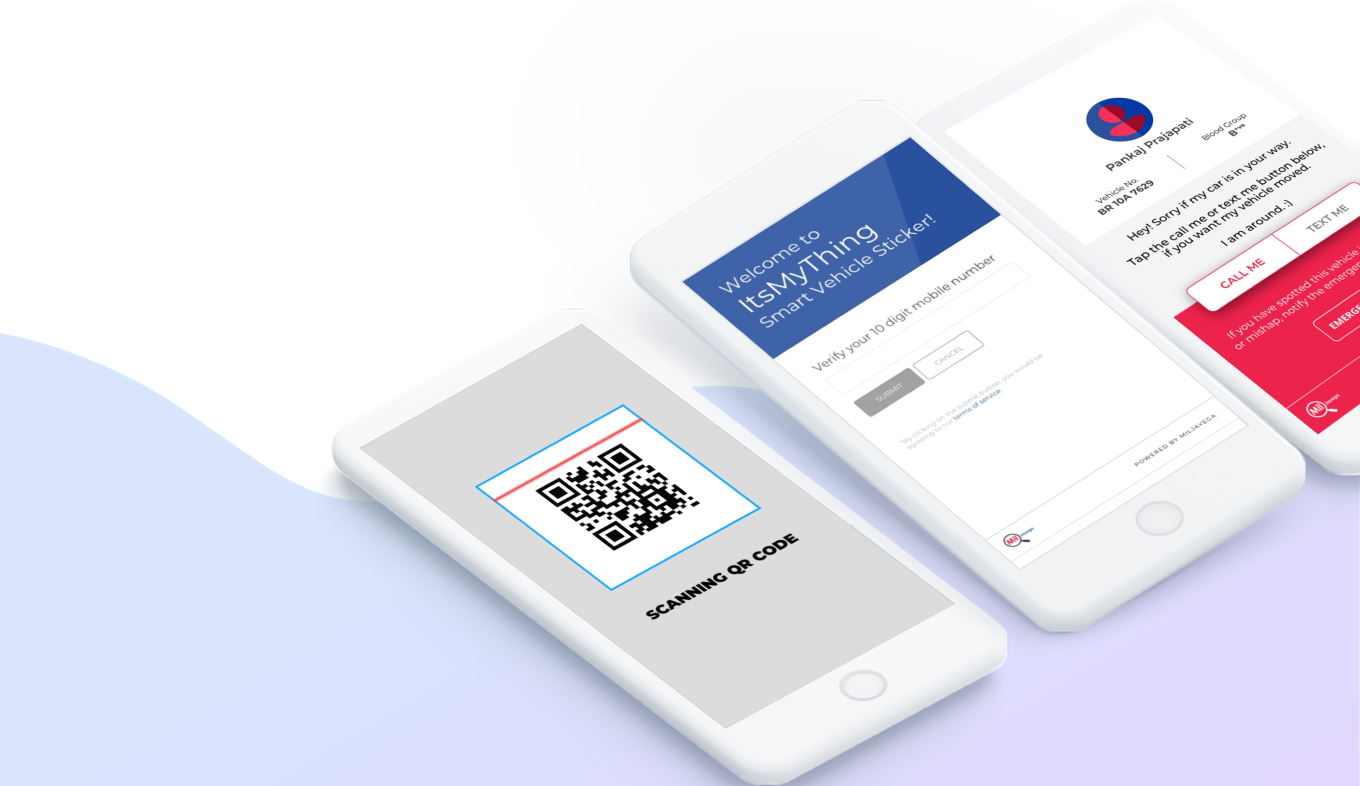 In the realm of innovation, Tentackles took on the task of developing an app that seamlessly complemented the Smart Vehicle Sticker project. Meticulous research and in-depth understanding of user needs paved the way for a robust and intuitive app. Their development process was characterized by a user-centric approach, ensuring a fluid and engaging experience for the end-users. The app's design seamlessly integrated with the overall system, enhancing the functionalities of the Smart Vehicle Sticker and adding a layer of convenience and accessibility. Rigorous testing and iterative improvements were key aspects of the app's journey, ensuring a high-quality, user-friendly application. This endeavor underscores Tentackles' commitment to creating impactful solutions that blend cutting-edge technology with user-focused design.
The TVS – Smart Vehicle Sticker project represents our dedication to enhancing vehicle ownership experiences through innovative technological solutions. By developing a user-friendly web application and a complementary mobile app using an intuitive QR code system, we have revolutionized the parking experience for vehicle owners. This initiative underscores our commitment to leveraging technology creatively and optimizing it to meet real-world challenges, ultimately delivering solutions that make a meaningful difference in daily lives. The TVS – Smart Vehicle Sticker stands as a testament to our expertise in combining research, design, and development to create impactful solutions that improve everyday experiences.