Platform
E-Commerce and Web Application
Services
Research, Design, Development and Marketing
A Comprehensive Educational Ecosystem
We've automated every step, from effortless registration and diagnostic testing to course purchases, affiliate enrollment, course enrollment, managing multiple children's profiles, adding multiple courses, hassle-free payment processing, refunds, course subscriptions, and subscription cancellations.
Educo, established in 1985 by Dr. Man Mohan Sharma, professor emeritus at Clark Atlanta University (USA), is the visionary behind ELC, offering accessible, top-tier education solutions through the power of the Internet and personal computers.
What We Worked On this Project
Complex Navigation: The previous website's convoluted navigation made it challenging for students to access courses and resources efficiently.
Outdated User Interface: The lack of modern design elements and visually appealing graphics led to lower engagement rates and reduced user satisfaction.
Limited Interactivity: The absence of interactive elements failed to engage students actively and reinforce their understanding of math concepts.
Mobile Responsiveness: The existing website was not optimized for mobile devices, affecting accessibility for students on-the-go.
User Research: Conducted extensive research to understand the target audience's needs, preferences, and pain points, laying the foundation for a user-centric platform.
Streamlined Navigation: Restructured the website's navigation to create an intuitive and easy-to-follow menu system, simplifying content discovery.
Engaging Visual Design: Created a visually appealing user interface with modern design elements, vibrant colors, and captivating graphics, enhancing student engagement and interest in learning.
Interactive Learning Elements: Incorporated interactive elements, such as quizzes, gamified learning modules, and animations, to make math learning enjoyable and effective, reinforcing concepts and encouraging active participation.
Mobile-First Approach:Adopted a mobile-first design strategy, fully optimizing the website for various devices to ensure a seamless experience for students on smartphones and tablets.
User Testing and Iteration:Conducted thorough user testing sessions to gather feedback from students and educators, enabling iterative improvements to refine the platform's design and user experience.

The logo embodies the essence of Educo Learning Centre, representing its educational mission and commitment to fostering a love for math among students.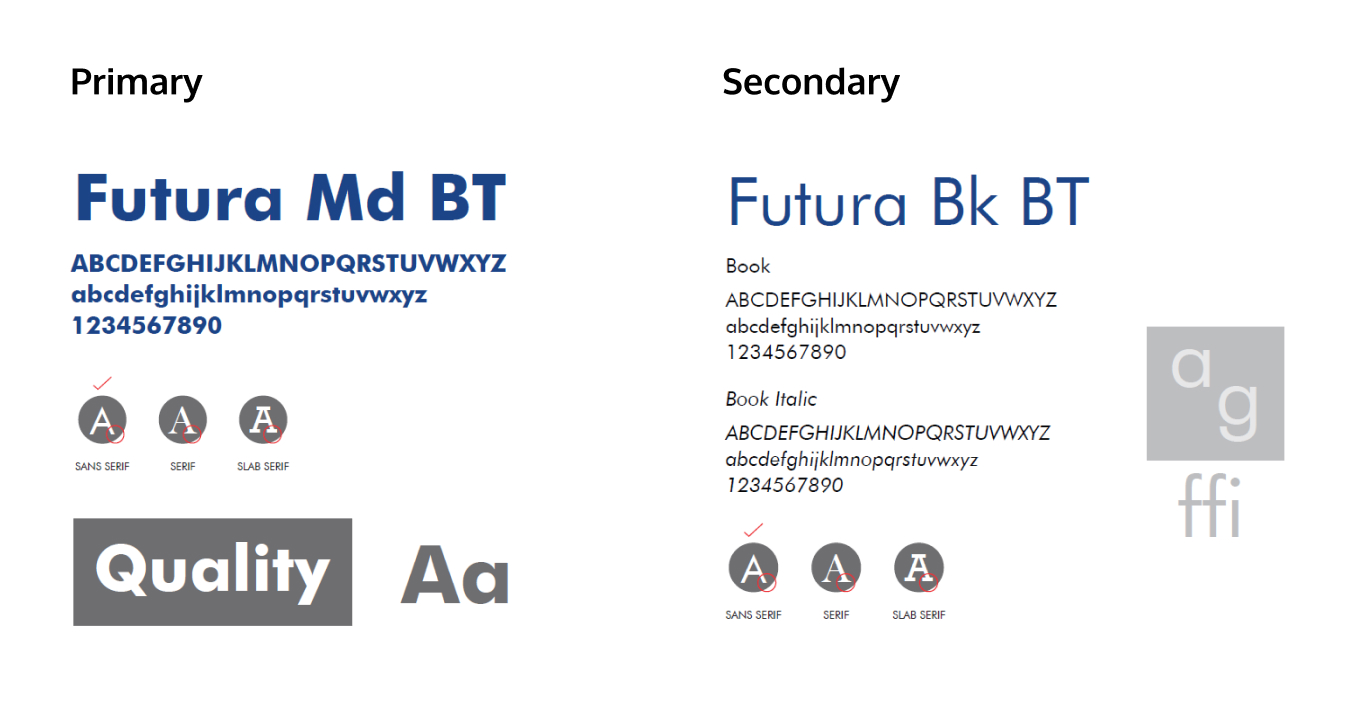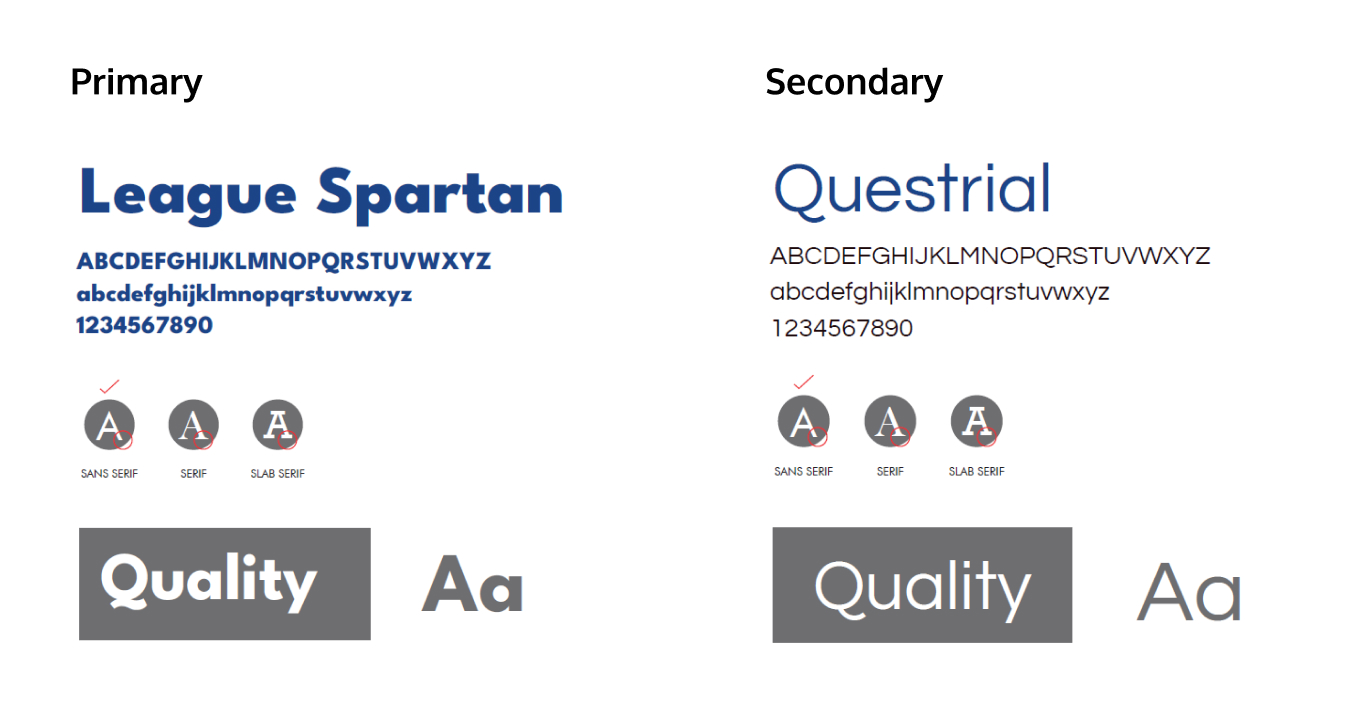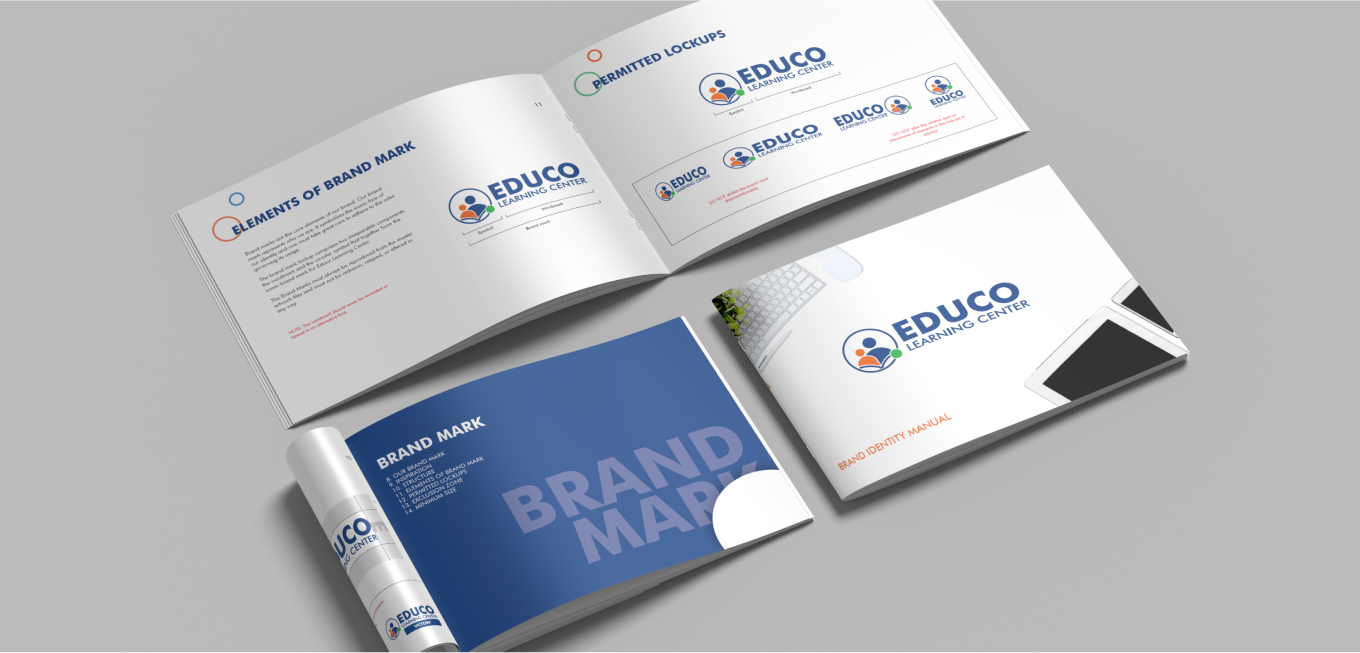 Tentackles meticulously crafted the Educo Learning Centre (ELC) brand manual, serving as a comprehensive guide to maintain a cohesive and consistent visual identity across various touchpoints. We started by defining the brand's core elements, including logo usage, color palette, typography, and imagery guidelines. The manual offers detailed specifications on how the logo should be presented, ensuring its proper usage in different contexts and sizes while maintaining its integrity. Additionally, it delves into the approved color scheme, providing clarity on color combinations and usage to maintain brand coherence. Typography guidelines were established to define the fonts that align with ELC's brand personality. The manual also offers insights into imagery styles and tone, reinforcing the brand's visual language. Overall, this brand manual provides a structured framework that empowers Educo Learning Centre to communicate its essence consistently and effectively.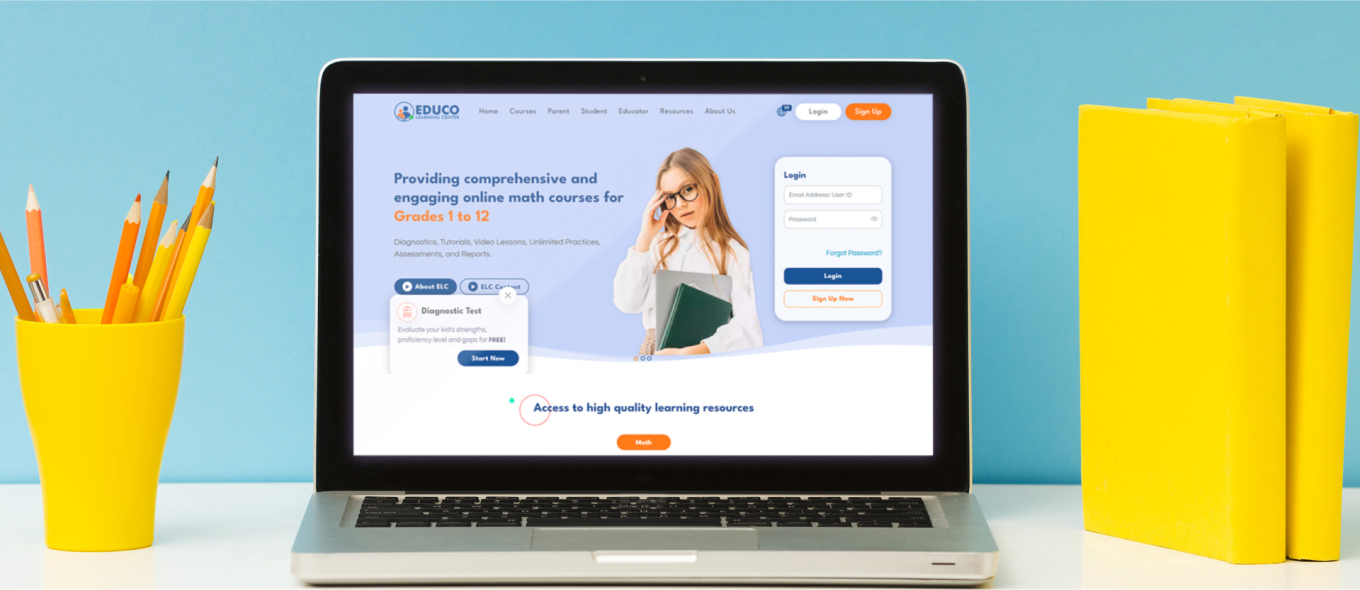 Tentackles played a pivotal role in transforming Educo Learning Centre's vision into a reality through the website. We commenced by conducting in-depth research to understand Educo's educational objectives and target audience. Our team then meticulously designed an intuitive and engaging user interface (UI) to enhance the learning experience. This involved crafting a layout that made navigation seamless and incorporated interactive elements to reinforce math concepts effectively. Leveraging cutting-edge web development practices, we transformed the design into a robust and responsive web application. Rigorous testing across various devices and platforms ensured optimal performance and user satisfaction. The end result is the Educo Learning Centre website, an immersive and user-centric platform dedicated to improving math education.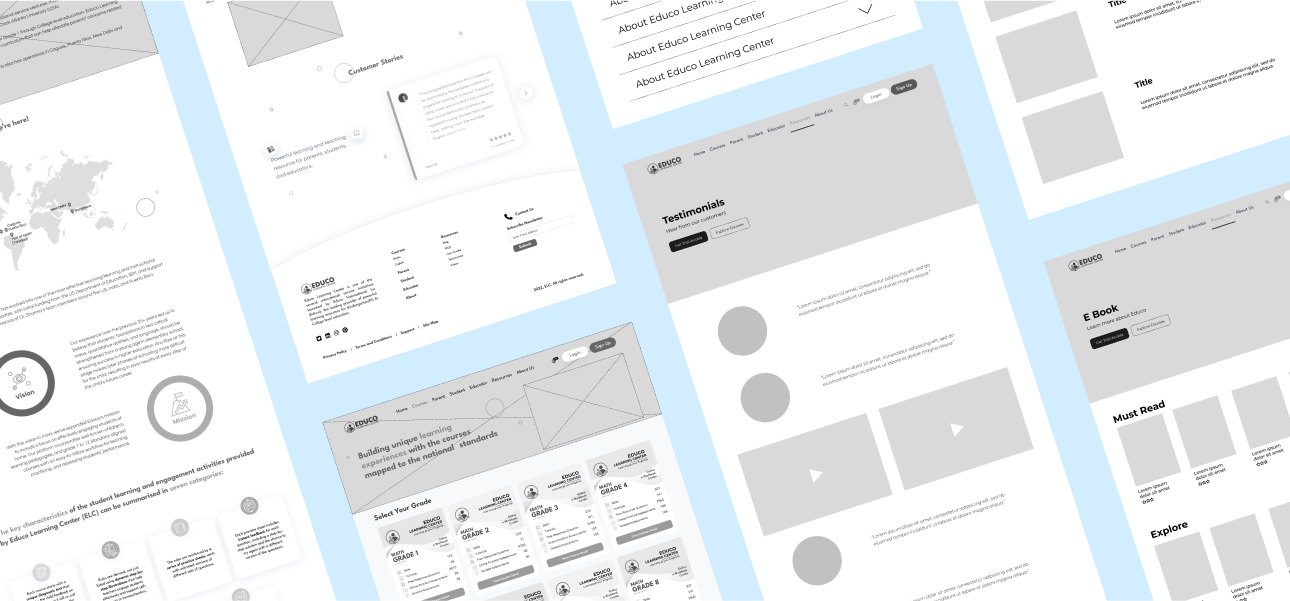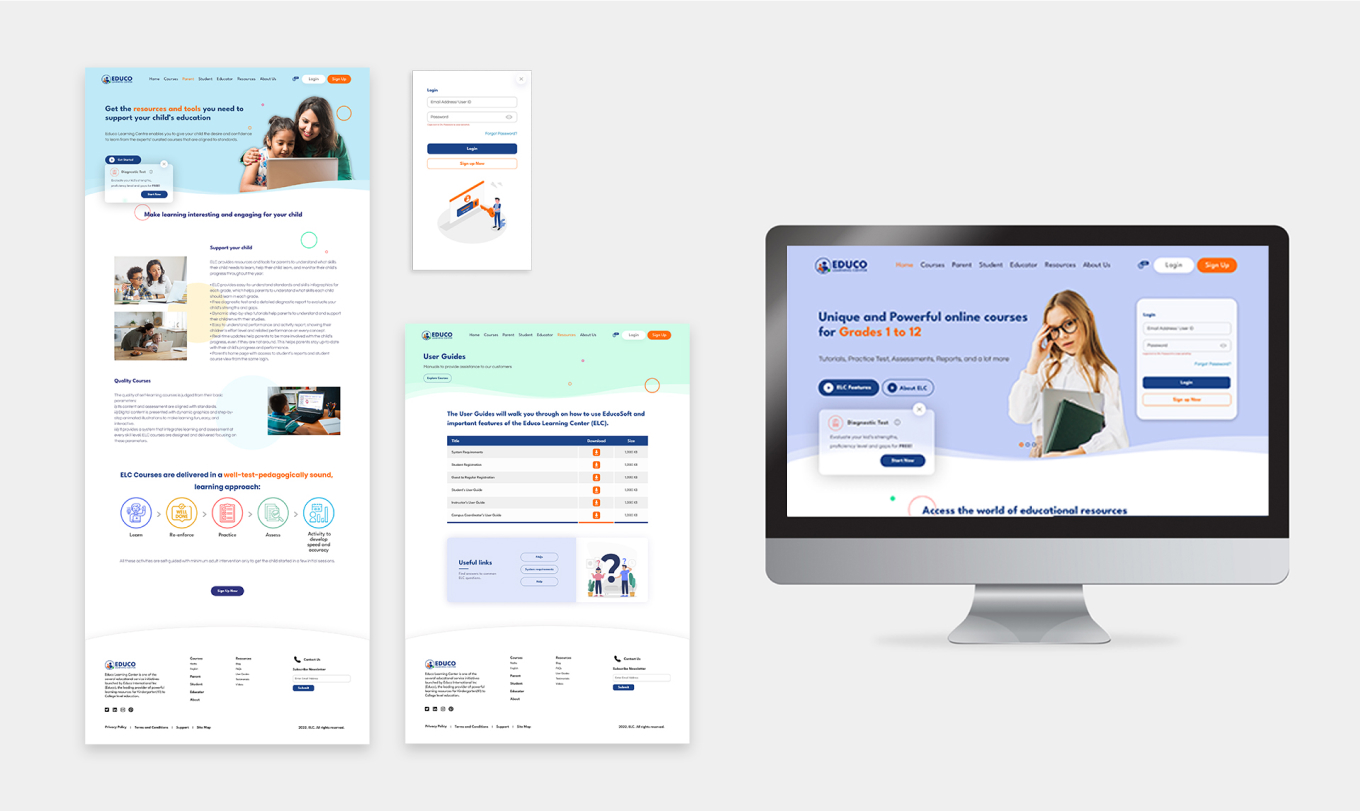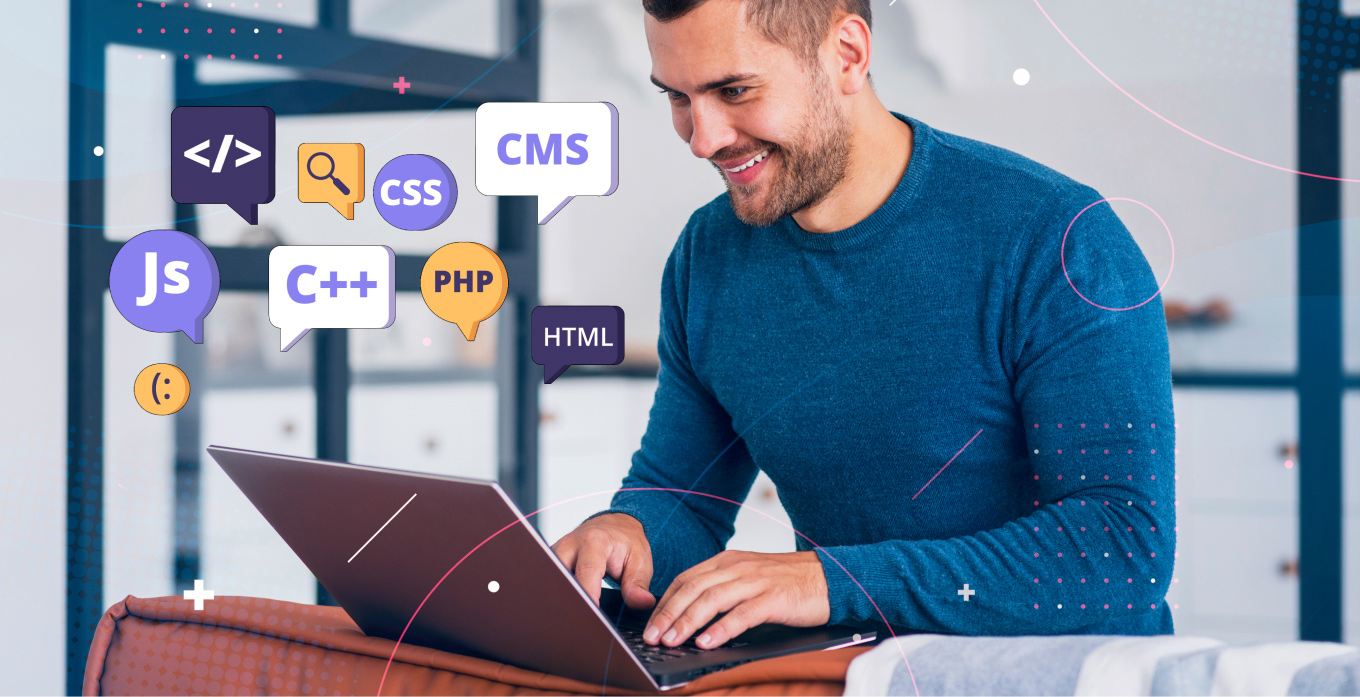 Seamless integration with educational portals and systems was achieved, ensuring a cohesive user experience. Integration allowed for efficient course and resource management, providing students with a smooth and integrated learning journey.
A robust SEO strategy was implemented to boost Educo's online visibility. Our team meticulously optimized the platform to rank higher in search engine results, attracting a broader audience and driving more potential students to explore the educational offerings.
We strategically planned and executed email marketing campaigns, targeting students effectively. These campaigns aimed to engage students, promote courses, share updates, and foster a sense of community. By leveraging email marketing, we ensured that students remained informed and connected with the platform.
Tentackles created a captivating explainer video that introduced Educo's platform and its benefits in an engaging and understandable manner. The video simplified complex educational concepts for both students and parents, enhancing their understanding of how Educo's platform could support their learning goals.
The collaboration between Tentackles and Educo Learning Centre has significantly enhanced the e-learning math platform, creating an engaging, user-friendly, and effective educational platform. This project has not only improved student engagement and learning outcomes but has also positioned Educo as a competitive force in the online math education market. The ongoing collaboration reflects Educo's trust in Tentackles for continuous improvements and expansions, solidifying Tentackles' reputation as a leader in UX/UI design for the e-learning industry.